It's Never too Early to Start Saving!
We can assist you in taking an active role in your child or grandchild's financial education by helping establish healthy money management habits in your children. We've put together a fun and educational account for your child's financial success.
Our Youth Savings Accounts Offer These Incentives:
High Yielding Savings Account

Free Prize from the Flatwater Bank Treasure Chest with Each Deposit Made
Invitations to Exclusive "Club-Only" Events (swim party, movie, etc.)

Each Deposit Made by Youth Registers Them to be Entered into Quarterly Drawings for Fun Prizes
Visual Education
Studies show that kids at this age learn by touching and seeing money. Kids need to see money to understand the concept. We provide learning material (below) to assist you in teaching financial responsibility.
When your child turns four they will receive an offer for a Dave Ramsey's Financial Peace Jr. kit free of charge.  This kit uses Junior's adventures to help teach your kids about money and that they need to save to purchase items.

See Below for Our Resources by Age.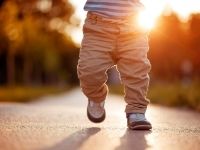 Your baby won't be a baby for long!  Soon, they will be walking, running, and getting ready for school.  Now is the perfect time to open a youth saving account and set the foundation for to get your child engaged in saving.
Financial Challenge:
Make saving a family activity by including your young child in counting and depositing money into a piggy bank.  At this stage your child is developing fine motor skills.  By ages 2 to 3 encourage your child to hold a coin and deposit it in their piggy bank.
Resources for Birth to Age 3: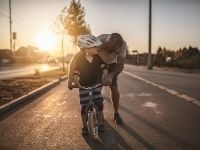 Learning to save is like learning to ride a bike.  If we teach our kids how to save early in life, they will never forget.  Studies show that people who have a handle on saving for long term goals and who are financially responsible are less stressed, have less conflict in marriage and relationship, and have a better, happier outlook on life.
Tips for Parents:
If you don't teach your kids how to manage money, somebody else will.  Here are some strategies to consider when teaching your preschooler about money.
Use a clear piggy bank to save.  This is a great way for them to see how money can grow.  Make a big deal with them when they add money and begin to see their piggy bank filling up.
Set an example.  Little ones are watching!   We talk to our kids every day about school, friends, or even sports.  Why not talk to them about money? 
Show them that stuff costs money and we need to save for it. Do they have a toy they really, really want?  This is a great opportunity to talk to them about saving for something.  Your child should start with small savings goals such as saving enough for a trip to get ice cream or a small treat they enjoy.  If the treat costs $4.00, save $8.00.  Then when it's time to leave on your adventure to purchase the treat, help your children count out $4.00 from the piggy bank, making sure you point out that you are leaving the rest of the money in for the future.
Consider using Dave Ramsey's Financial Peace Jr. toolkit to teach your child the concepts of working, spending, saving, and giving.  Contact us to get a FREE kit.
Use this link to access a fun coin sorting activity.
Financial Challenge:
Each player starts with a pile of coins.  Separate each pile into each type of coin - pennies, nickels, dimes, and quarters.  Then add each pile of coins.  Finally add all the coins together.  The winner is the one with the most money.
Resources for Birth to Age 4:
Check out these fun games: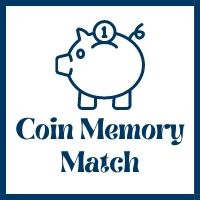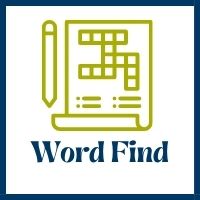 Savings Adds Up!
Time moves fast...your child is at the age they may be earning an allowance for helping around the house.  As your child matures, you can start letting them experiment with the money they earn through babysitting, shoveling snow, or an allowance. 
Tips for Parents:
Help them set aside money for saving, spending, and charity (if you choose).  These are the years you can really help your children establish good saving and spending habits, and to help them learn to control impulse buying. 
Use this goal tracking sheet to help them set a savings goal and track it.
Surprise!  You just received $50 for your birthday.  What are you going to do with it? 
Will you spend it right away?
Will you save it?
Will you go to the bank and open a savings account?
Now ask yourself the same questions but this time, you had to work to earn the $50.  Are your answers the same?
Resources for Age Nine +:
Check out this video on how money is made:
Help Your Teen Take the Next Step in Their Financial Journey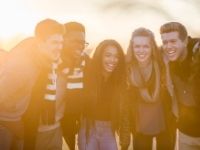 Has your teenager landed their first official job?  If they are working or traveling to school events, now is a great time to start talking about opening a checking account. 
Check out this article
on identifying the right age to get your teen started with a checking account.
Resources for Age Fourteen +: