Improving Lives Through Education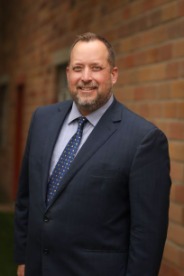 By: Luke Rickertsen
There are several things that local banks do to improve their communities.  At Flatwater Bank providing financial education and improving financial literacy in the communities we serve is at the top of our list.  Our bank has always been committed to providing financial education in our schools, but for the past 20 years, we have been very intentional with our efforts.  Flatwater Bank provides in-classroom education to local schools.  Get Smart About Credit and Teach Kids to Save, are two American Bankers Association programs we participate in each year.  While providing this education we focus on budgeting, saving money, making credit decisions, and keeping your money safe. 

The bank also introduces a financial education program called EverFi to high school students.  This online program provides more in-depth information that all graduating seniors will need after moving away from home.  EverFi has 7 lessons: Banking Basics, Income and Employment, Budgeting, Consumer Skills, Managing Credit and Debt, Financing Higher Education, and Insurance.  Rylee Naprstek, a former student at Gothenburg High School completed the EverFi Program.  When asked what she liked the most about the program she said,
"I like the educational program and was excited to learn more about the higher-level topics related to finances and money.  I felt like I knew a lot about the basics of money, but now I have a greater appreciation of how to make better financial decisions."   Learn more about EverFi here.
Fifth-grade classes also get introduced to a similar program named Vault.  This online education resource has five lessons: Financial Decision Making, Spending and Saving Money, Income and Careers, Credit and Borrowing, and Future Planning.  Flatwater Bank is dedicated to assisting parents with creating a strong financial foundation.  
We also take an active role in helping educate our youth savers.  Our youth savings accounts pay a great rate, but we don't stop there.  Savers also benefit from provided age-based tools and resources that help parents and guardians lay a strong bedrock for financial success;
check out some of the resources here
.  
At Flatwater Bank, education is not something we talk about, it's what we do.  It is never too early to start teaching our children about money!