OUR CULTURE & VALUES
At the Investment Service Center, we partner with clients to plan, protect, and invest in their financial success at every state of life.  Our team members bring diversity to our solutions and we value collaboration to work to simplify the complex.
If you are interested in being a part of a team focused on always putting the customer first with integrity at our core, take a look at our career opportunities and find out how you can have a rewarding career with us. 
OUR BENEFITS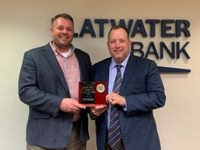 We strive to provide benefits that take care of our team and their families and support their health and financial well-being. Full-time employees have access to the following benefits:
Medical, dental, vision, and disability benefits
Tax-advantaged accounts (FSA, HSA)
401(K) with generous employer match, pre-tax/Roth options
Life Insurance
Paid Personal Time Off
Team-building and professional development
Company-wide celebrations and events
Team kudos and recognition programs
We are currently looking for a seasoned financial advisor to join our team.  Are you or someone you know looking for a new opportunity?