At the Investment Service Center, we believe our teamwork approach adds a broader perspective to all we do and provides increased benefits to our clients.
Our experienced professionals have helped many people just like you with similar issues and concerns. We can help you create an approach that is designed to address your individual situation.
Nathan Wyatt, CFP®
Investment Officer, Financial Advisor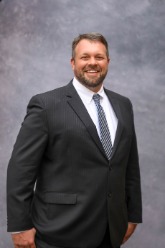 Nate has been helping secure clients' financial futures since 2001.  He is a dedicated, personable advisor who gets to know your story so that he can help you make your investment decisions.
Nate graduated from the University of Nebraska-Lincoln with a degree in Finance, Business Administration and Management.
He recently earned his Certified Financial Planner (CFP) designation.  Financial planners meeting this designation have completed financial planning coursework and passed exams in:  the financial planning process, risk management, investments, tax planning and management, retirement and employee benefits, and estate planning.   
In 2020, Nate participated in a leadership program sponsored by the Nebraska Department of Economic Development which was dedicated to developing others through a strengths‑based, engagement‑focused and performance‑oriented approach.  After successfully completing Gallup's Boss to Coach Learning Journey, Nate became a Gallup-Certified Manger.  
Nathan lives with his wife, Charity and four children in Gothenburg. He currently serves on the Flatwater Bank Board of Directors, Gothenburg Board of Education (President), Gothenburg Public Schools Foundation (Chair), Redevelopment Authority (Chair), Gothenburg United Funds Board, Gothenburg Improvement Company Board (President), Our Lady of Good Counsel Parish Council and any activity/opportunity to improve financial literacy. 
P: 308-537-7577
F: 308-537-7185
Toll Free: 888-537-7181
900 Lake Ave • PO Box 81
Gothenburg, NE 69138
Will Rahjes, BFA
Financial Advisor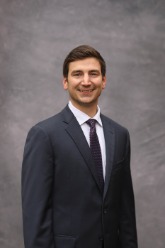 Will has been an advisor with the ISC since 2014 and thoroughly enjoys helping clients with all aspects of their financial situation. Will graduated from the University of Nebraska – Lincoln with a degree in Agribusiness.
Giving back to the community is also a priority for Will. He is involved in the Gothenburg Rotary, Chamber Ambassadors, Teammates Mentoring Program, Pony Express Community Foundation, Gothenburg Improvement Company, Sun Theater Board of Directors, Wild Horse Foundation, LB840 Citizen Advisory Review Committee, American Lutheran Church Council, and the City of Gothenburg Parks & Recreation Board. He and his wife Jena can usually be found on the golf course, taking in live music, or traveling to visit family and friends.
P: 308-537-7577
F: 308-537-7185
Toll Free: 888-537-7181
900 Lake Ave • PO Box 81
Gothenburg, NE 69138
Travis pieper
Financial Advisor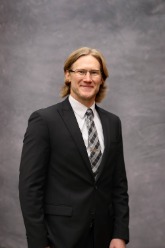 Travis Pieper, a native of Farnam, Ne, graduated from Wayne State College with a degree in chemistry/health sciences and a minor in biology.  After previously working in the pharmaceutical sales industry, Travis joined the Investment Service Center and has completed his licensing process to become a financial advisor. 
Travis works closely with clients in retirement and small business planning with a focus including but not limited to, 401(K) rollovers, college planning, tax savings investments and income strategies during retirement. 
Travis is active in the Gothenburg Housing Authority, Chamber Ag Committee, and Teammates Mentoring Program. He also volunteers his time as an Assistant Wrestling Coach.
In his free time, Travis enjoys riding motorcycles, going to concerts, and spending time with his nieces and nephews.
P: 308-537-7577
F: 308-537-7185
Toll Free: 888-537-7181
900 Lake Ave • PO Box 81
Gothenburg, NE 69138
Maureen Lariviere
Client Relations Manager
Maureen manages client relations at the ISC.  She greets every client with a smile, every time, and keeps up with our ever-growing list of contacts. Having worked with the team since 2002, Maureen knows her way around every process needed to get a client up-and-running or to maintain existing accounts.  Licensed in life insurance and annuitites, she also handles many of the administrative functions of managing our client's accounts. 
Maureen is very active in the community and volunteers her time as secretary of the Crestview Housing board.  She enjoys gardening, exercising and spending time with friends and family. 
P: 308-537-7577
F: 308-537-7185
Toll Free: 888-537-7181
900 Lake Ave • PO Box 81
Gothenburg, NE 69138
nicole Mcfadden
Client Service Representative
Nicole McFadden has been with the ISC since January 2020. She is a Client Service Representative and she brings 10 years of customer service experience.  Nicole is devoted to helping our clients, maintaining schedules for our advisors, greeting the clients with a friendly smile, and assisting wherever she is needed.
Nicole and her family recently moved to Gothenburg. Her husband is a Gothenburg native and they jumped at the chance to move to a small town close to family.
Nicole studied Business Administration at Grand Island CCC. She and her husband have two boys and a daughter that keep them very busy through the year. Nicole also enjoys baking, running, gardening, and spending time with family.
P: 308-537-7577
F: 308-537-7185
Toll Free: 888-537-7181
900 Lake Ave • PO Box 81
Gothenburg, NE 69138