Changes in Required Minimum Distributions (RMDs) for 2020
by Will Rahjes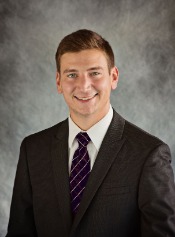 The recently passed CARES Act has important implications for individuals taking required minimum distributions (RMDs) in 2020.  The short story is that RMDs have been suspended in 2020.  This applies to traditional IRAs, SEP IRAs and SIMPLE IRAs, as well as 401(k), 402(b) and governmental 457(b) plans.  It includes both retirement account owners themselves and beneficiaries taking stretch distributions.
 
The long story is that every situation is unique and as you near your distribution date for 2020, or if you have already taken a distribution, we should discuss strategies resulting from the bill that may be beneficial to you.
 
A few things to consider:
The suspension means you don't have to make withdrawals.  If you do not need the RMD for living expenses, this change allows retirement portfolios that have experienced declines to potentially recover, or to draw income from more tax efficient sources.

If you have already taken your RMD for 2020, there are strategies to allow you to return the distribution to your retirement account with no tax consequences. 

You can still use your IRA to make a qualified charitable distribution from your IRA.  This may be a great option to give to charity and reduce your taxable IRA balance.
 
Every situation is unique and it's important to discuss a strategy to best meet your individual needs.  As your distribution date nears, or if you are already taking distributions, reach out to the Investment Service Center or book an appointment online.